Irrigation Install and Maintenance
Top Green offers a variety of irrigation design and maintenance options to help keep your turf and landscapes healthy. When installed correctly, irrigation systems are more efficient than the hose and sprinkler routine. With Top Green, the process is worry-free!
Spring Start-ups: One of our trained professionals will come out to your property and get your system up and running. This includes setting up your control box, adjusting heads, going through the system with you, and making any needed repairs.
Repairs: From replacing heads to underground line leaks, Top Green will make sure your system is repaired correctly, guaranteed. 24/7 emergency service is also available.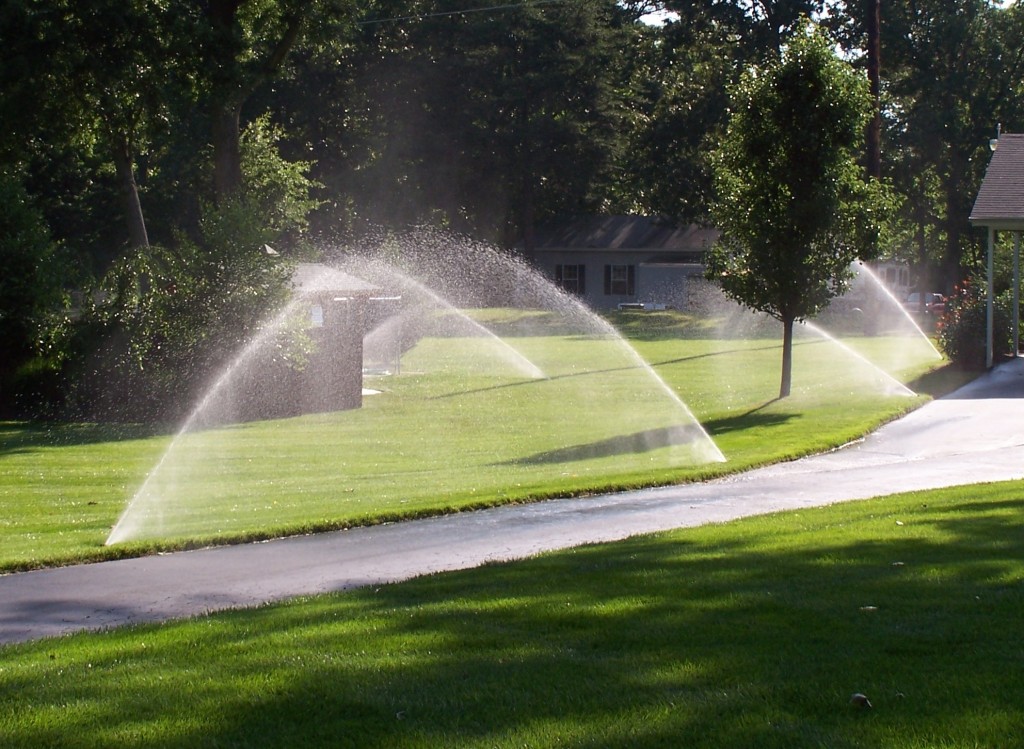 Adjustments: Regular adjustments are key to efficient water usage and ensure your landscape and lawn areas are watered when they need it.
Fall Blow Outs: Full system shutdown to ensure pipes don't freeze over Winter and that your system will be ready to go in the Spring. Click here for more info on Irrigation Blow Outs.
Design and Install: Top Green will design and install a system that fits your needs, saves water, and is completely guaranteed for an industry-leading 10 years!