Cost Effective
Hydroseeding is the most economical choice for establishing the desired turf without the expense, time, material costs or installation demands of sodding or traditional hand seeding methods
Quality
The lawn quality that hydroseeding affords is much healthier, greener and longer lasting than sodding or hand seeding applications because the root establishment is deeper into the soil and avoids the shock of being transplanted into foreign soils.
Coverage
Hydroseeding provides a thicker, more uniform lawn that essentially consists of a mat of interlocking fibers creating the ideal growing environment that doesn't have the threat of seams showing as with sod or sparse, patchy areas with hand seeding.
Erosion Control
Erosion control is the most prevalent commercial reason for using hydroseeding. Hold moisture and protect against soil loss from wind, rain, sun and pests through the binding of seed, mulch, tackifiers and other soil conditioners that encompass the hydroseeding slurry which binds with the surface soil.
Versatility
Hydroseeding has become increasing popular, overshadowing both hand seeding and sod, for a wide array of jobsites and applications, including residential and commercial landscapes, hillside stabilizations, vegetation restorations, golf courses, landfills, wildfire repairs, mine reclamations, and schools and parks.
Health
Hydroseeding creates the ideal microenvironment for germinating seed because the slurry materials enhance the process and stimulate the seeds to grow a healthy, deep-rooted system in the ground where moisture is at its greatest.
Speed
Although hydroseeding doesn't afford an "instant lawn" gratification, the combination of cost, quality, coverage, erosion control and health definitely tip the scales in favor of the plentiful benefits of hydroseeding. Hydroseeding is faster and easier to install than sod, and this rapid application is managed without the downfall of extensive labor expenditures.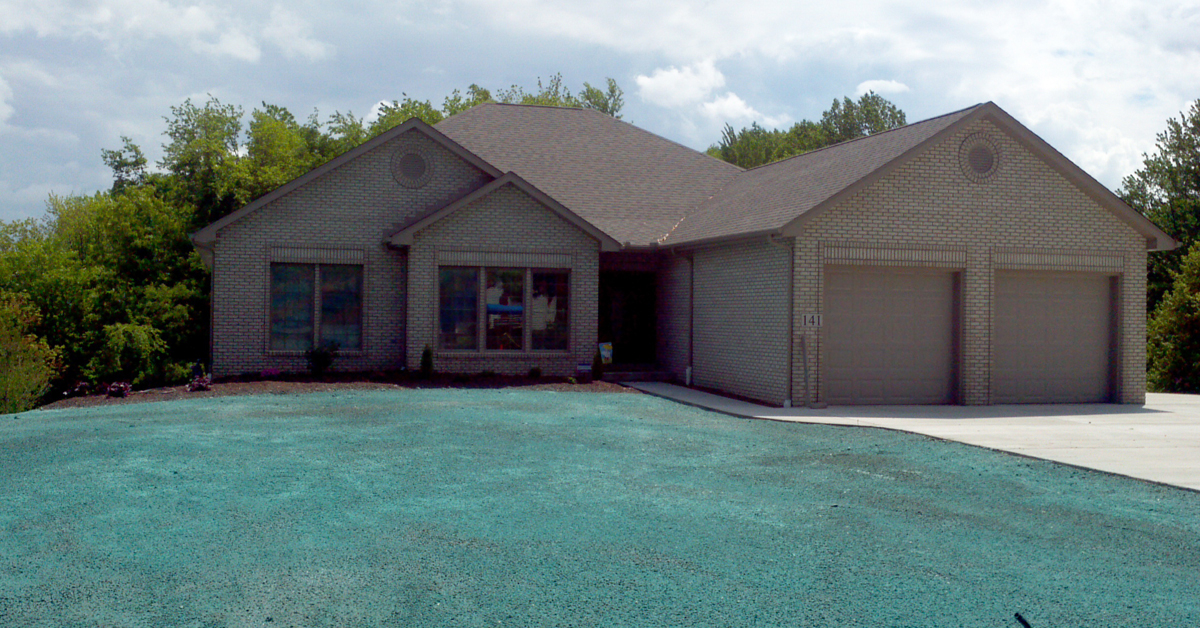 Safety
Hydroseeding is a completely safe and non-toxic method of growing grass that is harmless to kids, pets, and the environment.
Labor
One of the major advantages of hydroseeding is simply manpower. In a typical hydroseeding application, 3 workers can accomplish what is would generally take 6 workers to fulfill given the same amount of work time using erosion blankets or sod.
Water
With hydroseeding's ability to retain up to 10 times its weight in water, it's definitely proved to be the best method for fast, healthy germination, high plant survival and protection of seeds with a moisture sealant. No other method of growing grass has this water retention advantage.